Learn how to move from busy to balanced in my online trainings. Explore your relationship to the way you view everyday life. Then learn ways to build in opportunities for balance and ease in all areas, by shifting your perspective. These free trainings are offered bi-monthly. Next training begins August 5, 12-2 EST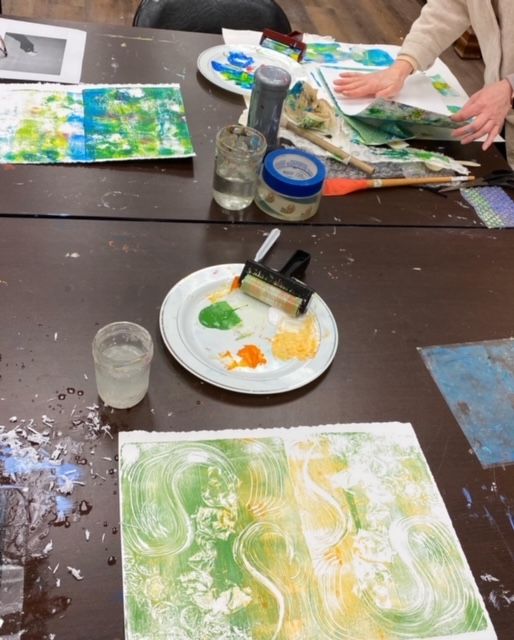 The supplies and modalities change, the process stays the same. Join me at
Albany Art Room
for an exploration in connecting to your innate creativity. Sometimes, printmaking, sometimes painting or drawing, always light and fun with steps you may use at home. This summer's dates; June 16, July 21, August 18
This group dives deeper into support and community with other women who are creating lives of change. Join the community of women who are living their lives fully, dispite the events and challenges they face.
Each week I publish writings that relate to human challenges and changes. I offer insight, silly stories and prompts for your amusal. Take a look at past newsletters available to view on Homepage
subscribe to my weekly newsletter
By submitting your information, you are granting us permission to email you. You may unsubscribe at any time.